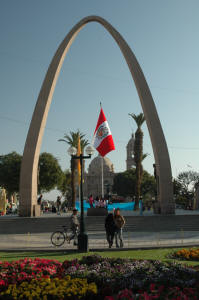 First shot in Tacna, shortly after crossing into Peru from Chile and doing the "6 stamp shuffle"
Arca de los Heroes is Tacna's town symbol, with Colonel Bolognesi on the left and Admiral Grau on the right.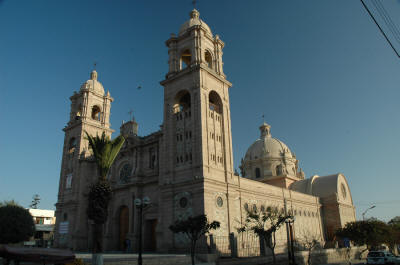 Tacna Cathedral, grandiose.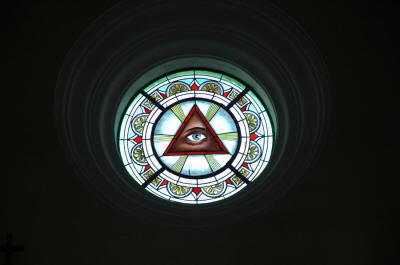 The cathedral's watching you.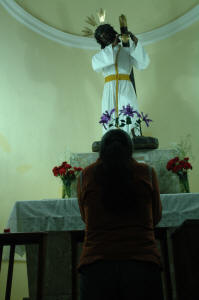 Faithful inside the Tacna Cathedral.
Chanting in the cathedral.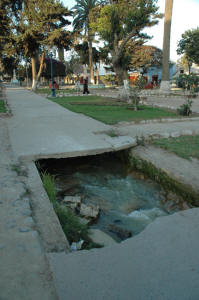 There's a significant water source running under one of the city sidewalks on the main avenue of Tacna.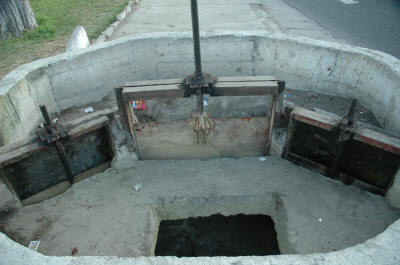 They use these doors to direct the water source left, right or straight - looks like it's going straight now.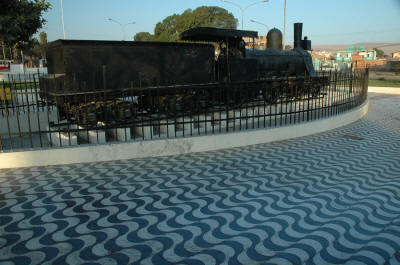 Old steam locomotive. The sidewalk design makes you dizzy when you walk on it.
Locumba Cathedral. Lacumba is a 20 minute detour off the main road and I thought it would be more interesting.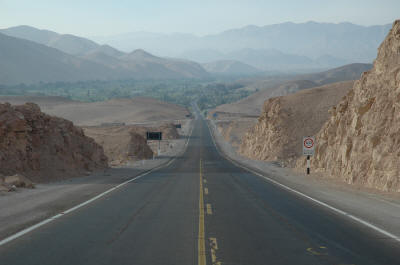 Close to arriving to Moquegua the road descends into a more vegitation friendly valley.
Welcome to Moquegua.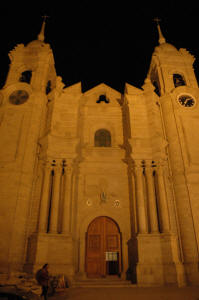 Cathedral in Moquegua.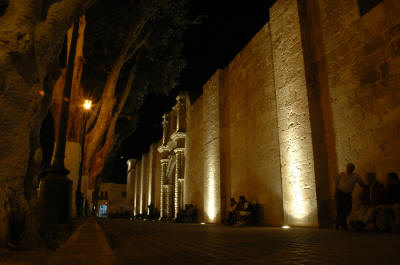 Along the west side of the Plaza de Armas is the rustic looking Casa de Cultura.
Water is heated as it passes over the hot element inside; at first it's a bit scary, like showering with a hair dryer but you learn to ignore that.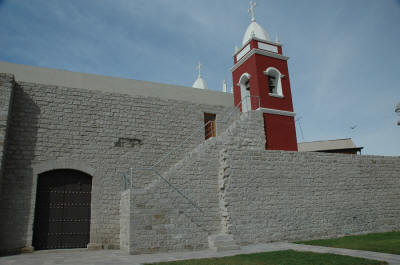 Moquegua monastery and school.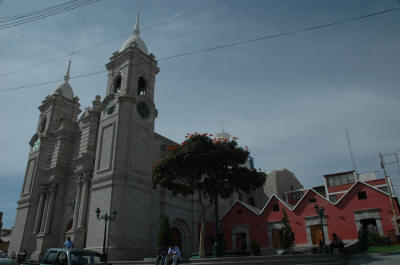 Moquegua cathedral again.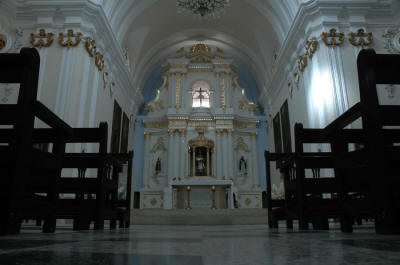 Cathedral altar.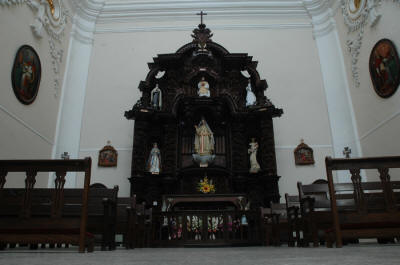 Front left,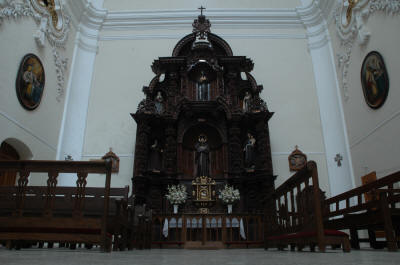 Front right.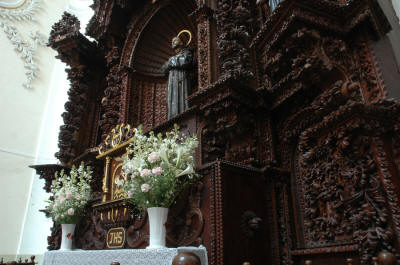 Front right again to show the very detailed woodwork.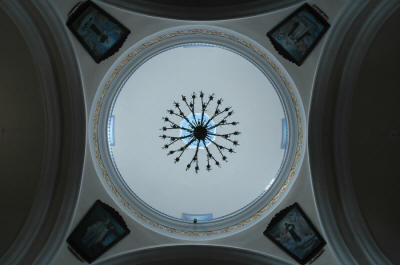 Dome shot.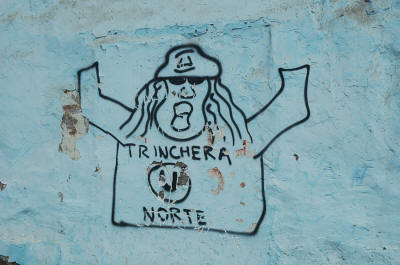 Moquegua graffiti.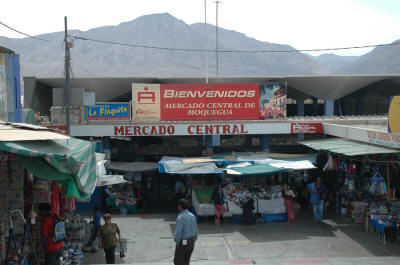 Welcome to the Moquegua market. These are always fun.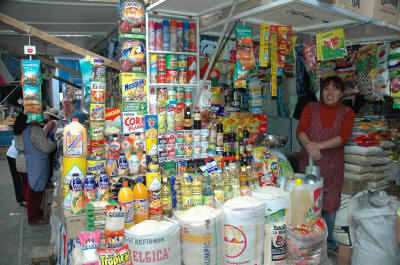 Moquegua's market - tons of people have these small one-stop shopping stands in the market.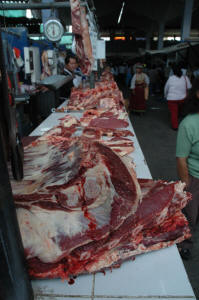 Meat section.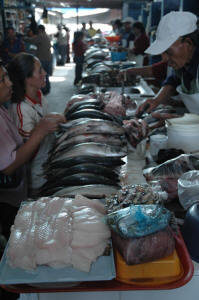 Fish action.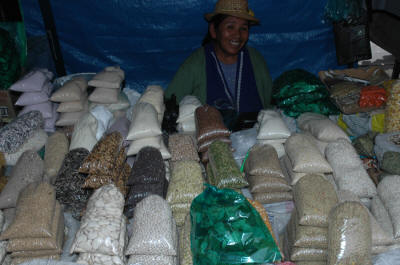 Grains and a happy marketer.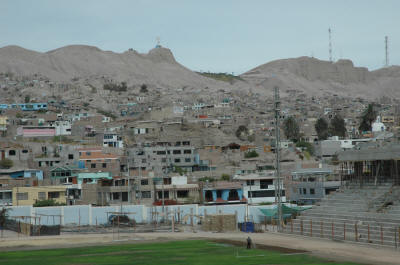 Moquegua landscape beyond the soccer stadium.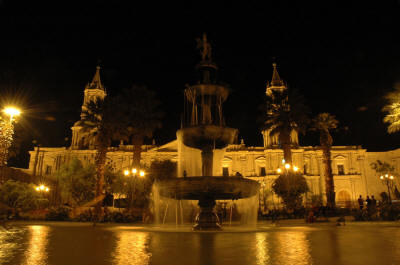 Arequipa Cathedral from the Plaza del Armas.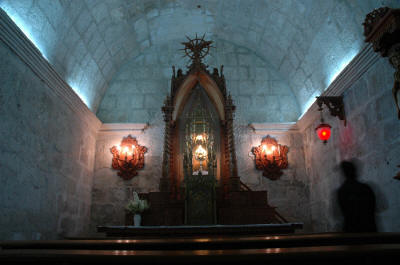 Inside Cathedral.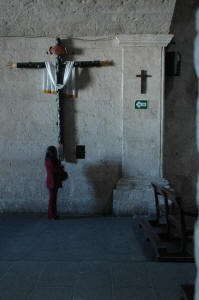 Cathedral again.
Church on southeast corner of the plaza.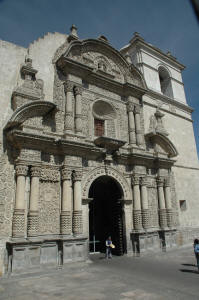 Same as previous in daylight.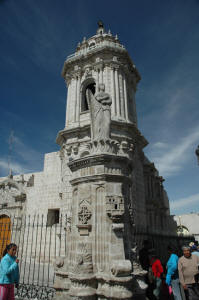 Convent 2 blocks East of centro.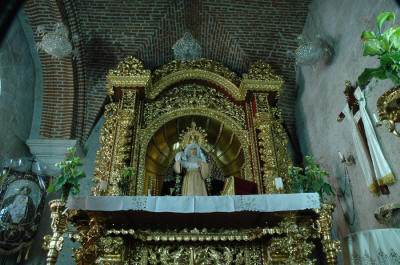 Inside a different church near the plaza.