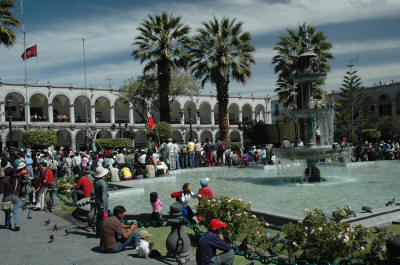 Arequipa Centro, small protest going on.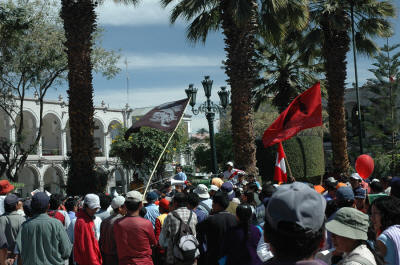 Wherever you see a small protest in South America, or Central America for that matter, you'll see Che Guevara.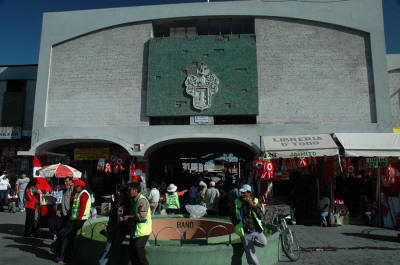 Another Central Market, I never get tired of these.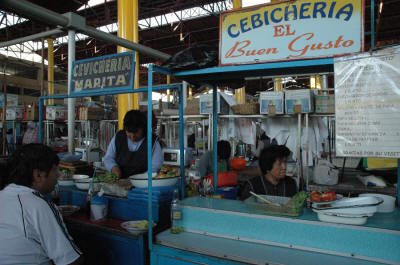 A couple of cebiche stands - Peru tends to use the "b" instead of the "v" but ceviche spelled by any other means tastes just as good.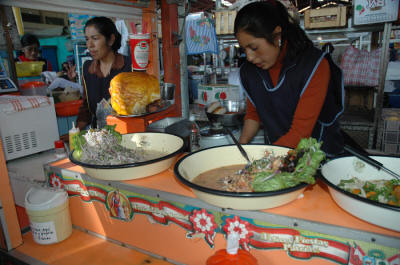 I had the one on the left.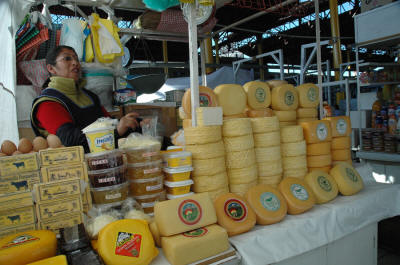 Happy cheese seller.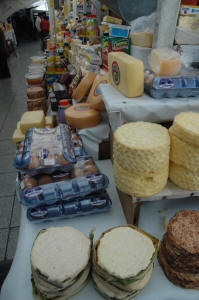 Dairy stuff.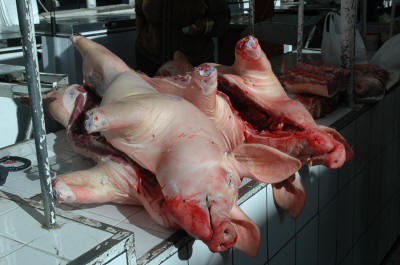 Just put an apple in their mouth and they're ready to serve.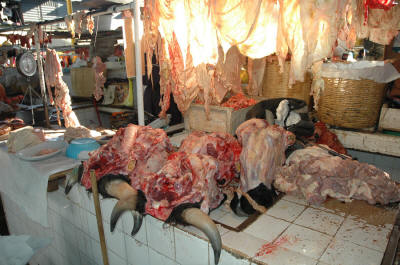 Bulls heads, yummy.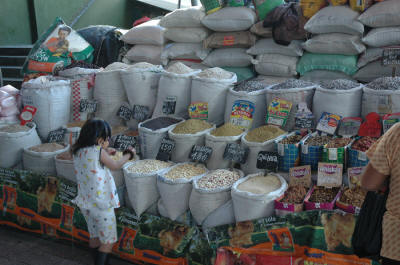 Sneaking a handfull of some rice-grain snack.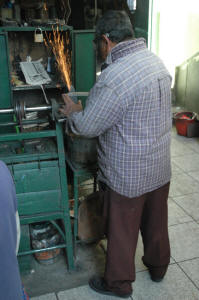 Everyone in the market comes to this guy for knife sharpening, good business idea.
Another centro shot.
Another Cathedral shot, there's lots on this page.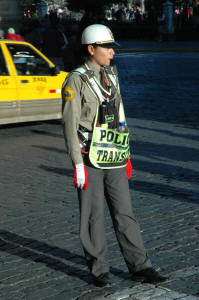 You can tell how dangerous a place is by how scary and mean the cops look; I think I'll be okay in Arequipa.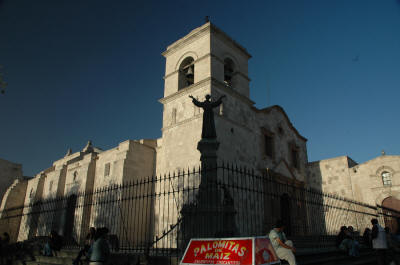 Yup, another church in Arequipa.
Some of the mountains surrounding Arequipa.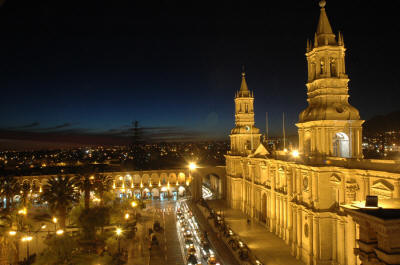 Another Cathedral shot.
Typical narrow street, mountain in the background.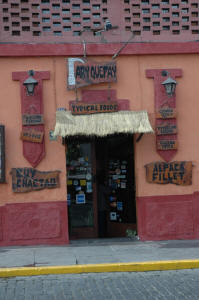 This is where I got the idea for Alpaca Steak.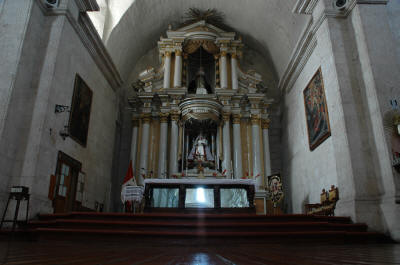 Inside one of the many churches.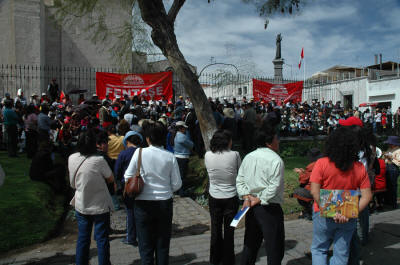 Teachers getting ready to protest, just like most of Central and South America. There were thousands of teachers in the street.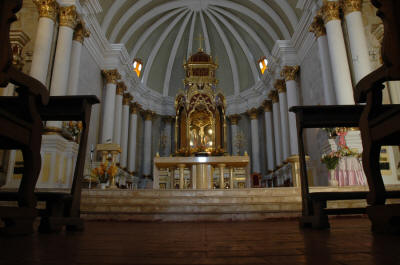 Another church.
Back to the market for a second day.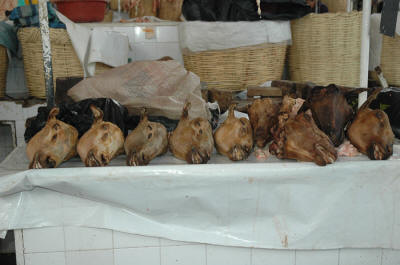 Silence of the Lambs.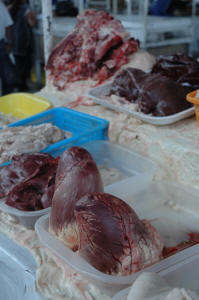 Hearts and stuff.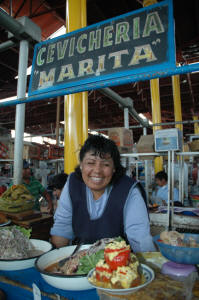 Marita the happy cevicheria girl.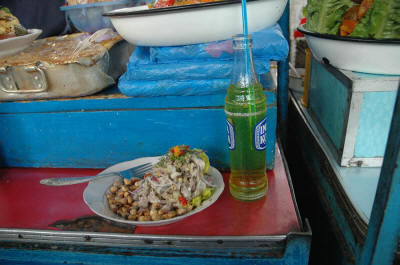 Lunch, thanks Marita!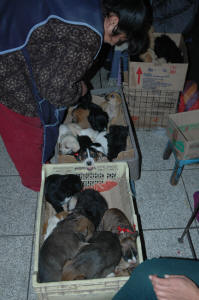 Puppies.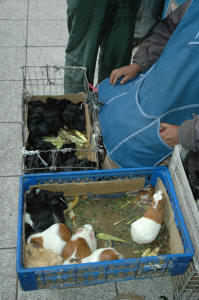 Guinea pigs - I don't think they're being sold as pets. I wonder what the puppies are sold for?!?!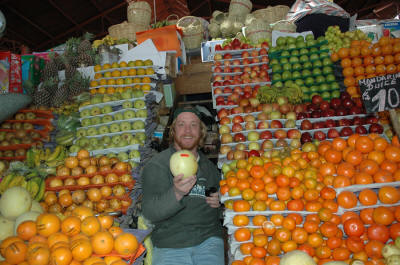 My new job.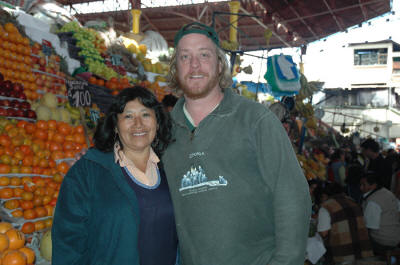 My new boss.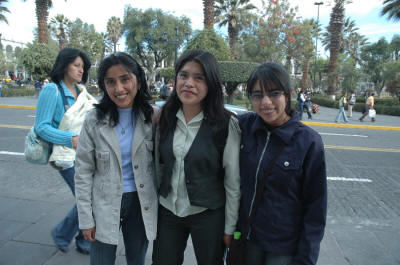 College girls on a gringo interviewing project.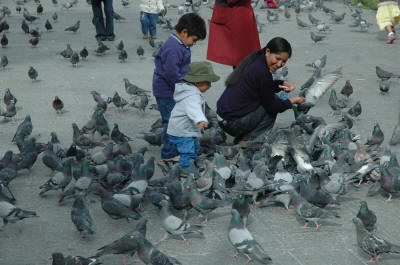 Kids and pigeons, always a good combo.
More Cathedral/Centro.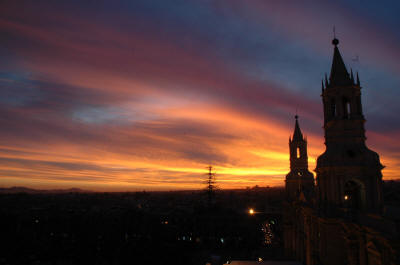 Sunset over the you know what.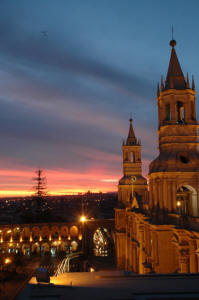 Last one, I promise.