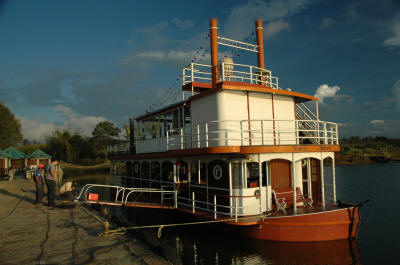 Zapatoca, a small mountain resort town about 20 miles south of Bucaramanga.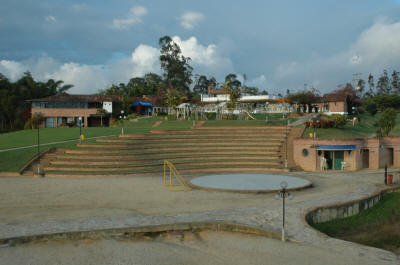 Jimmy Florez had spent most of the day helping me get my papers back and still needed to make a delivery here.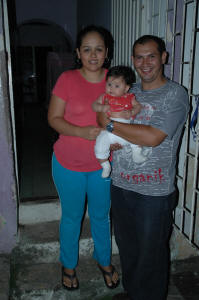 Back in Bucaramanga, Jimmy and his wife and 4 month old daughter.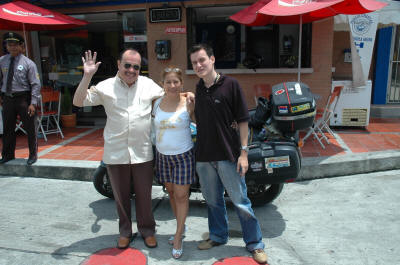 Just another family asking questions about my trip, this time at a gas station as I was leaving Bucaramanga.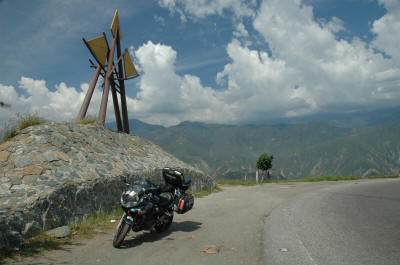 In the mountains between Bucaramanga and San Gil.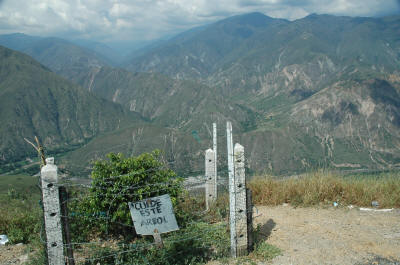 Be careful of the tree!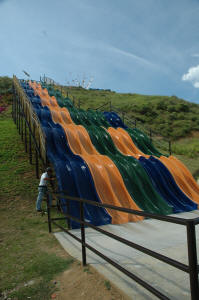 Inside the Parqueo de Chicamocha, pictured on the previous page.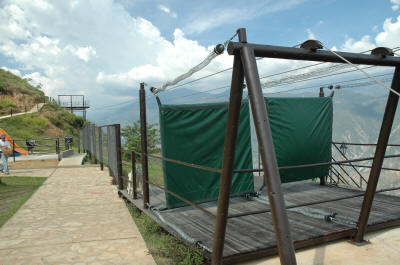 Fun looking ride where you jump from the platform on the far end, hanging from a harness, and go down hill 'til your fall is broken by those mats.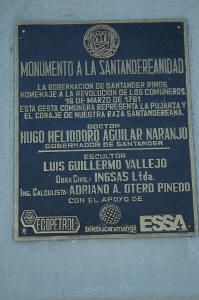 Name tag for the next four pictures. The monument is the focal point at the top of the hill at Parqueo de Chicamocha.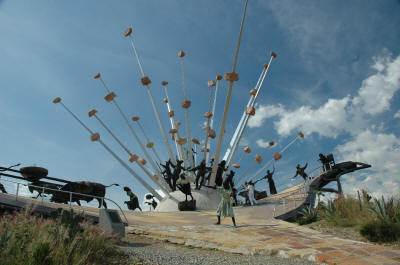 It symbolizes the spirit of the people of Santander for their role in the revolution of 1781.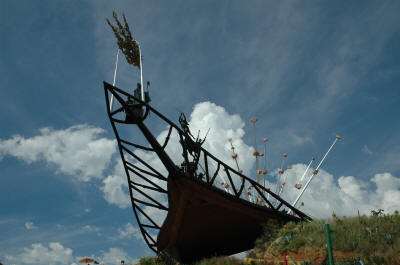 Front of the monument.
Spirited person.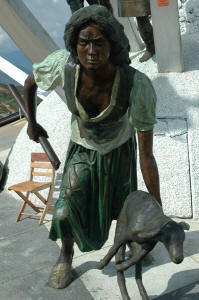 Really really spirited.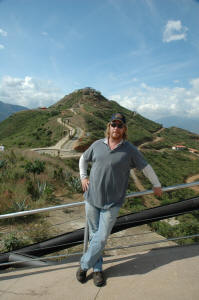 Really spirited and ready for the revolution.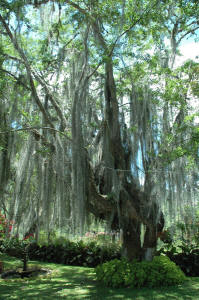 Back in San Gil, this time at the Bella Isla resort overlooking the town.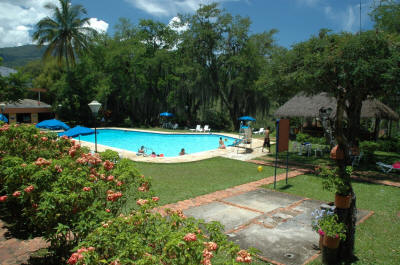 Nice location, relaxing resort and the place where my computer finally crashed forever.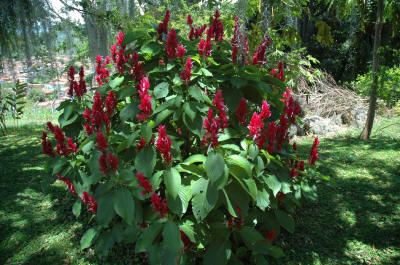 There was property just beyond this resort for about $10k for about half an acre. Tempting.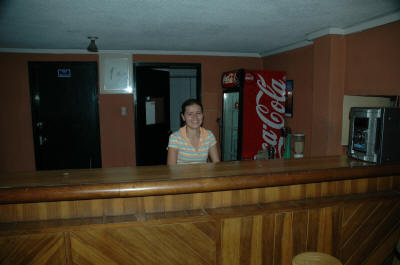 Just a happy employee at the resort.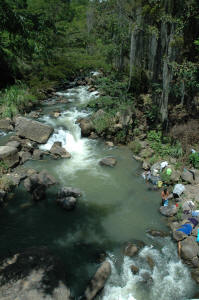 This river runs through the middle of San Gil.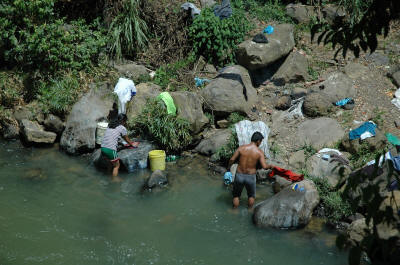 Laundry day in San Gil.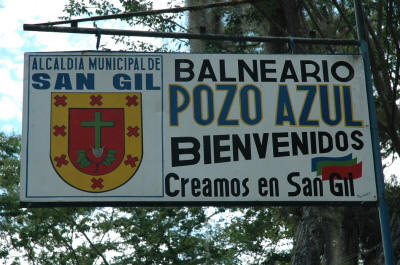 Park on the north end of San Gil where the following pictures were taken.
Lots of kids, water and fun.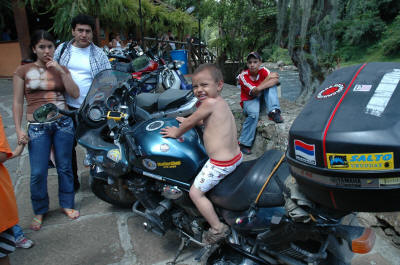 Homepage star and a confused looking girl.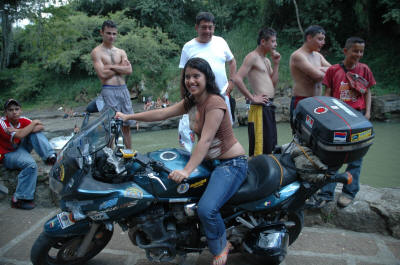 She's less confused now.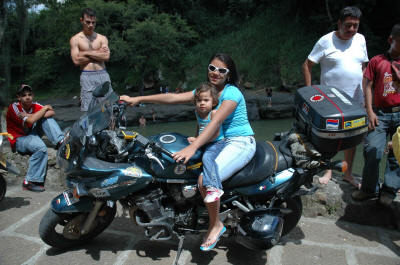 Many folks sat on the bike to pose for pictures, good times.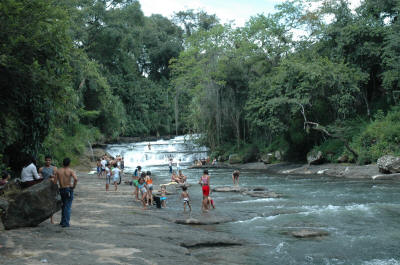 More kids, water and fun.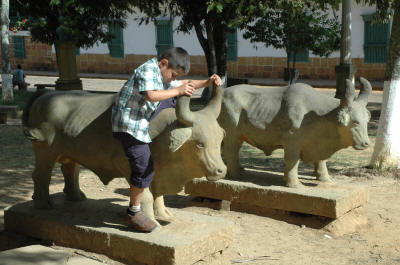 Taking the bull by the horns in Barichara, an old colonial town from 1714, and another national monument.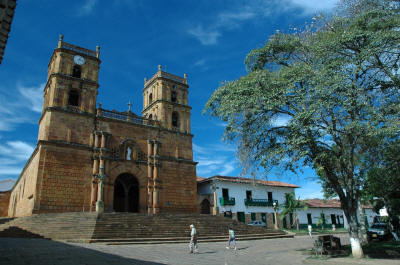 Barichara is about 15 miles southwest of San Gil.
The town was almost empty on the day I was there but I'm told it gets busy on the weekends.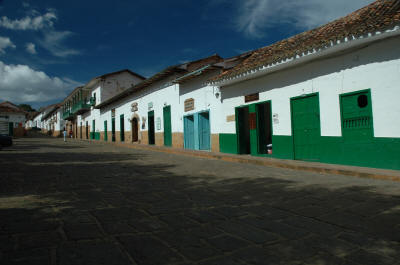 Empty.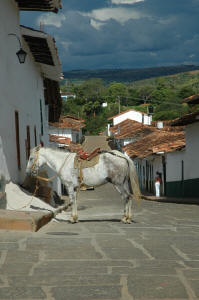 Colonial horse.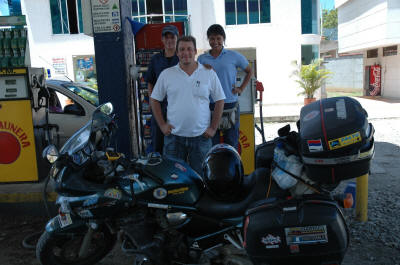 Gas stop leaving San Gil and more friendly posers. They had little sample bags of water they were giving away.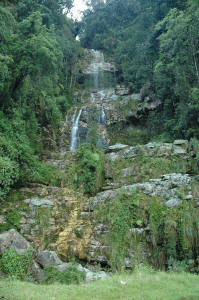 General scenery between San Gil and Bogota.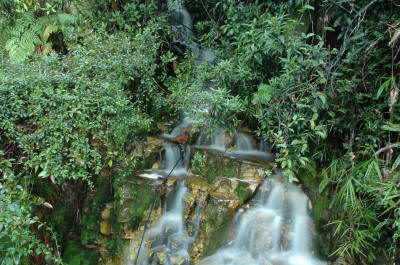 With water.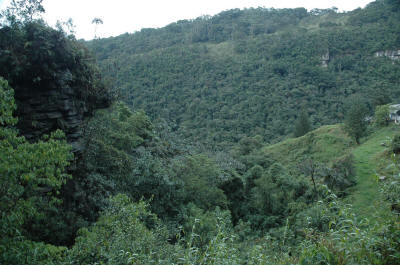 Just a general idea of what much of central Colombia looks like.