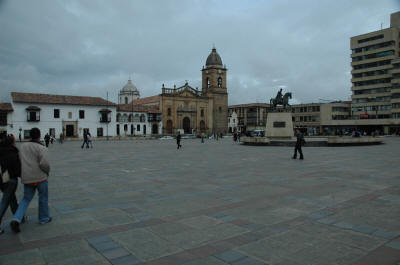 Tunja centro. Tunja is about 9,300 feet above sea level and has a cool, brisk climate.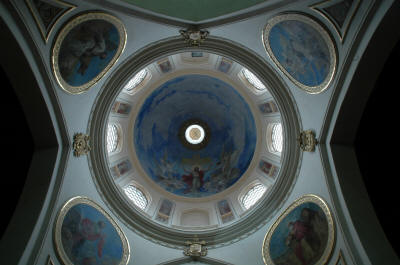 Inside the cathedral in the centro.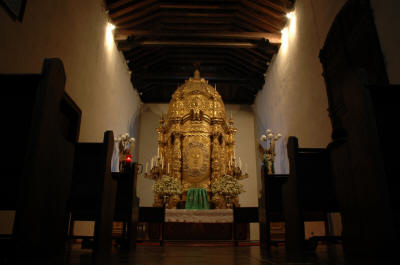 Lots of gold in Colombian churches.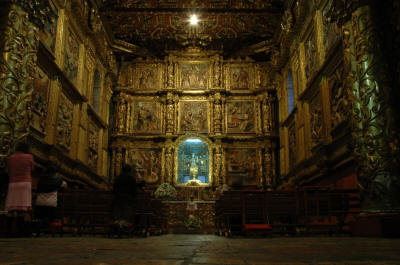 Different church with lots more gold.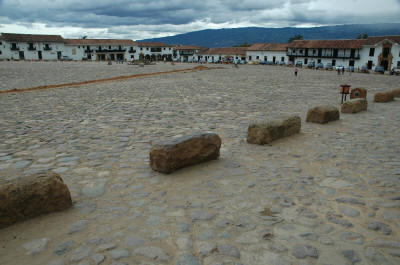 Villa de Leiva, a traditional Spanish Colonial village about 30 miles west of Tunja, dates back to 1572 in the early days of Spanish rule.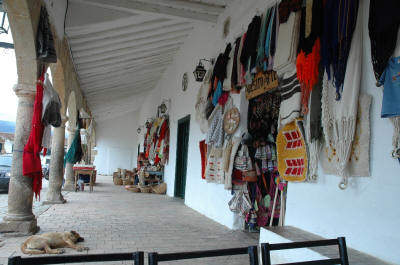 Villa de Leiva has been declared a national monument so nothing around the historical center can be modernized in appearance.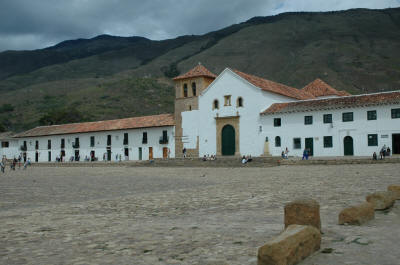 Villa de Leiva has one of the largest plazas in Latin America.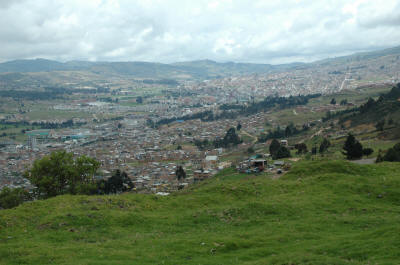 Returning to Tunja for the night before heading to San Gil.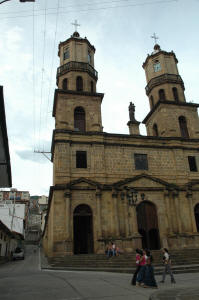 San Gil Cathedral.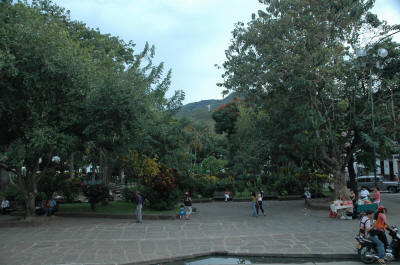 San Gil Centro. At about 3,500 feet above sea level it has much more of a tropical feel than the higher mountain area of Tunja.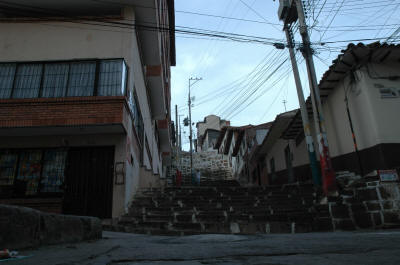 Much of San Gil is built on the side of a steep hill.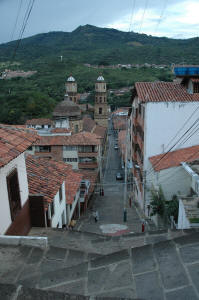 Same street, looking down.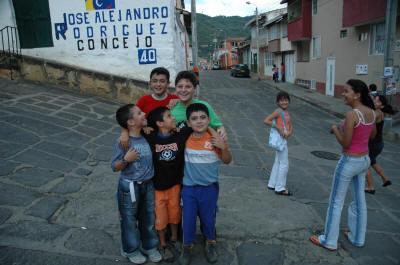 San Gil street thugs. At 25,000 people it's one of the smaller towns I've stayed in.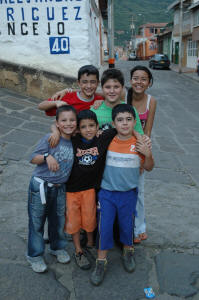 I spent about 20 minutes talking with these kids. They had many questions about the United States and asked if I was an "ultimate fighter".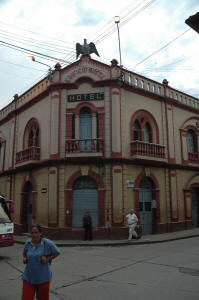 My old hotel on the centro.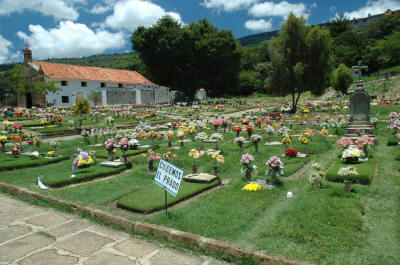 Cemetery on the hill.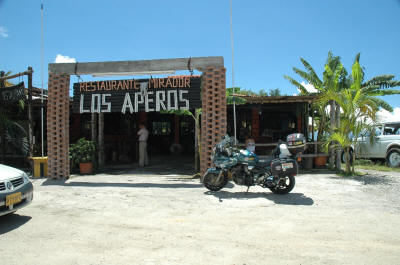 Lunch in the mountains on the way to Giron.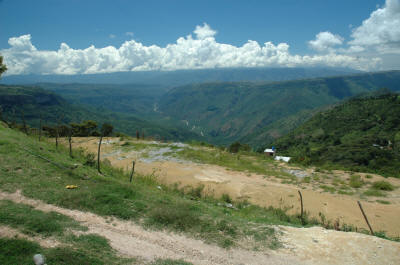 View from back of restaurant.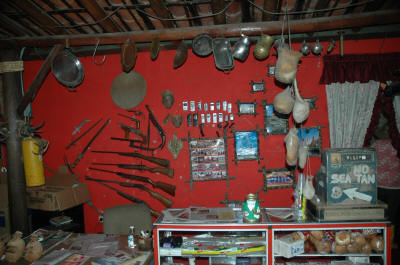 Inside the very unique restaurant.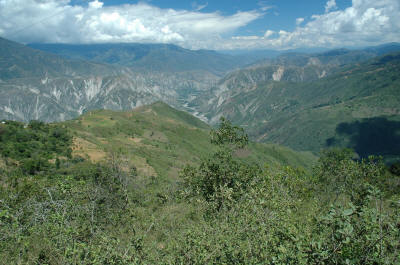 Further down the road.
Parqueo de Chicamocha was closed today but I stopped by the following week.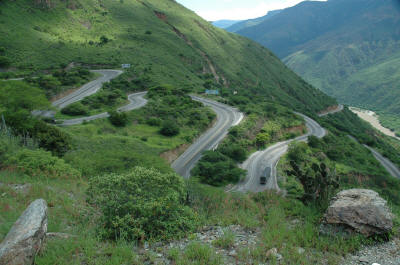 Curvy mountain road on the way to Giron.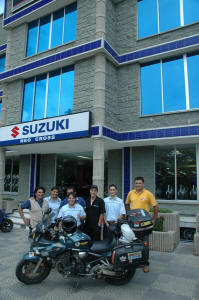 Giron Suzuki employees where I stopped to ask for directions. All of them wanted to be in the picture.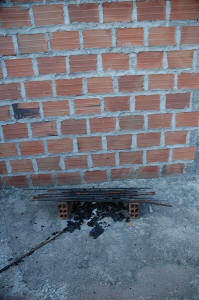 Improvised grill - just like Argentineans, nothing keeps Colombians from grilling.
Giron, a quiet little colonial town, is a suburb of the larger, more modern Bucaramanga.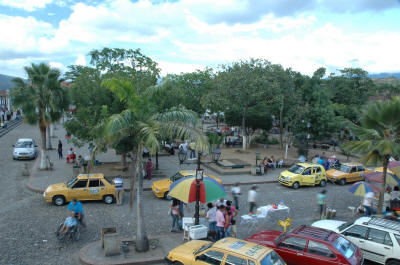 Giron centro. This area of Colombia has a tropical feel, similar to San Gil, and also around 3,300 feet above seal level.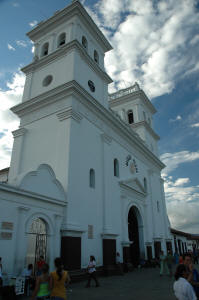 Cathedral in the Giron centro.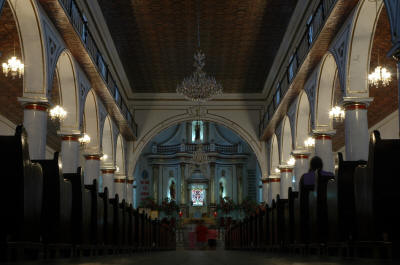 Inside the Giron Cathedral.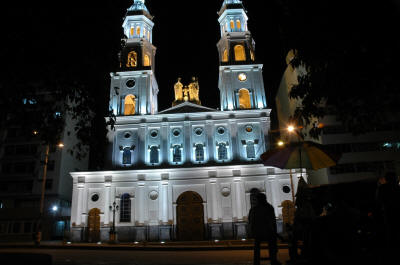 Church in one of the many town squares of Bucaramanga.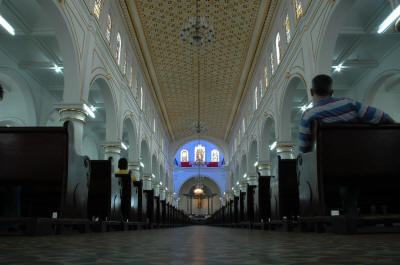 Inside that church.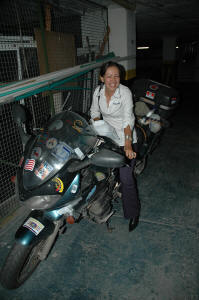 One more Suzuki employee poser.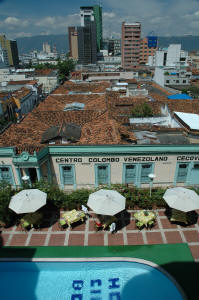 Bucaramanga shot.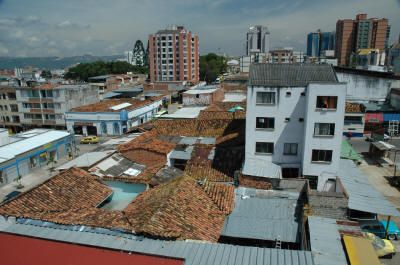 Bucaramanga is a city of almost half a million people and has a tropical feel. Coffee and tobacco are a big part of its industry.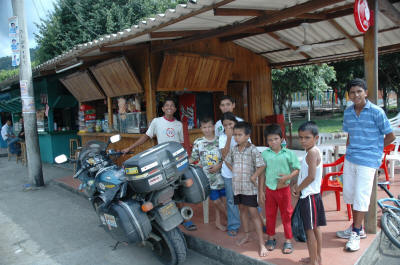 On the way to Aguachica I stopped for this picture and didn't take any in Aguachica due to my 'lost paper' incident I wrote about on September 19.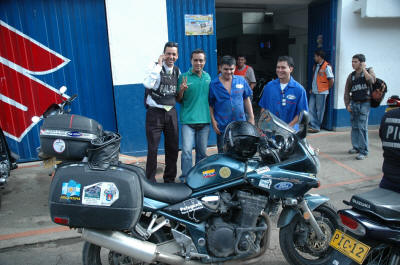 Back in Bucaramanga I had the guys at this Suzuki shop call the shop in Bogota to see if my lost moto paper was there (it wasn't). Helpful folks.