Armenia and Parque Nacional de Cafe. Armenia is a medium sized, crowded city that is still recovering from an earthquake that devastated most of the city in 1999, but it's still a friendly worthwhile place to visit and it's situated in the heart of Colombia's coffee growing region. Most of the pictures below are from the Parque Nacional del Cafe.

Click on the image for a free cup of coffee.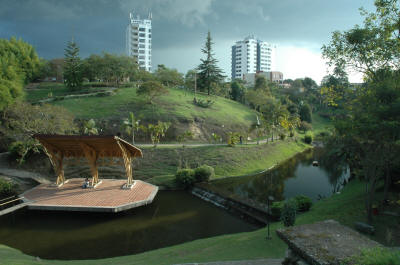 Lakeside theatre at Parque de la Vida in Armenia.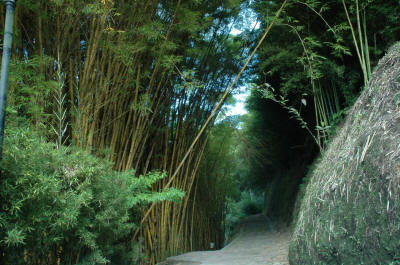 Path in the park.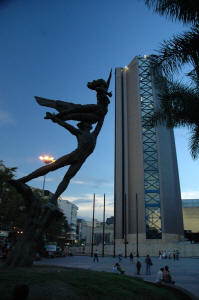 Plaza de Bolivar in Armenia.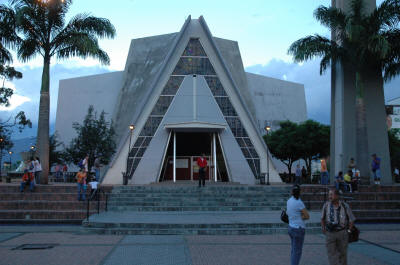 Outside the San Francisco church on the plaza.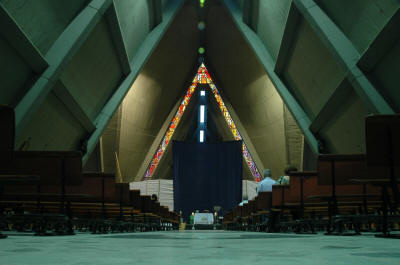 Inside the church.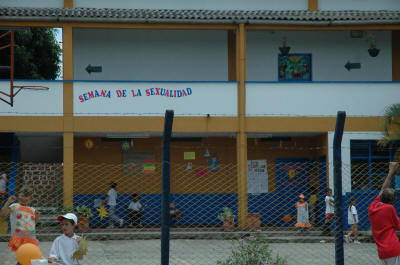 The sign caught my eye, it's "sexuality week" at this preschool. Eh?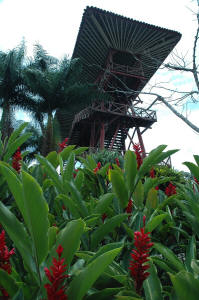 First shot at Parque Nacional del Cafe, just outside of Armenia.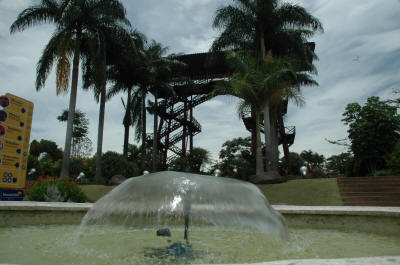 The tower that oversees the park.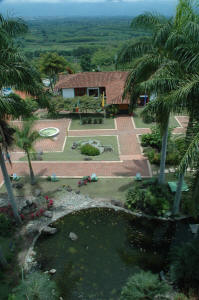 From the tower.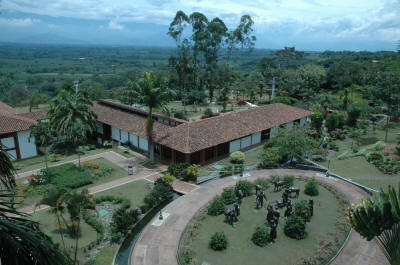 Again from the tower.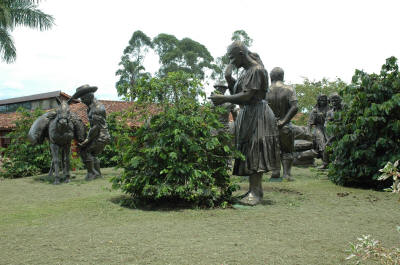 Closeup of coffee farmers.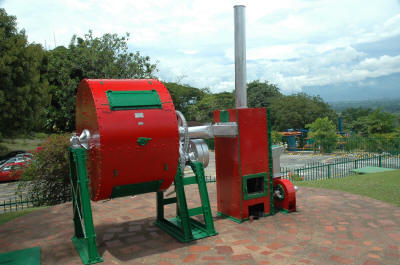 It's a coffee thing.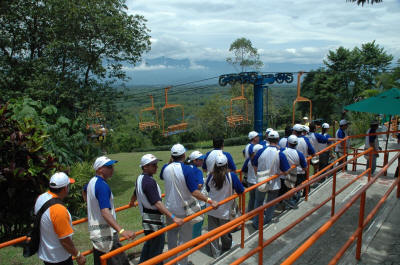 It was Friday afternoon and Colombia's largest natural gas company was having an employee outing at the park.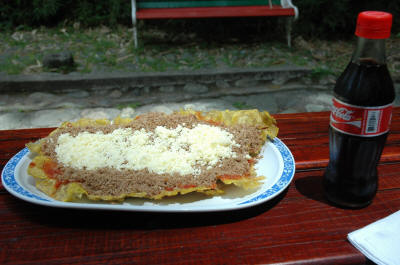 Lunch - shredded meat, cheese and tomato sauce on a flaky shell, very good.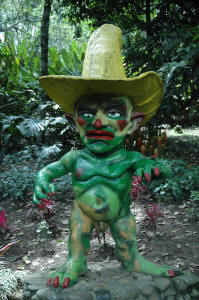 Goblin - playful or evil? your guess...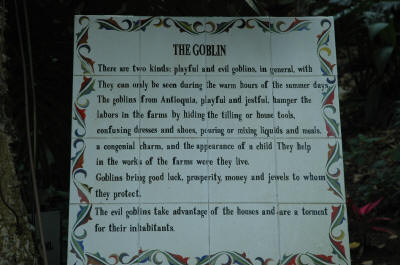 Goblins description.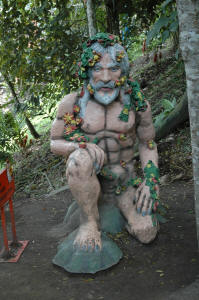 Captain herba-life, he's not a Goblin.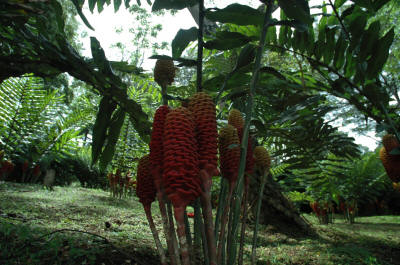 Shrubbery.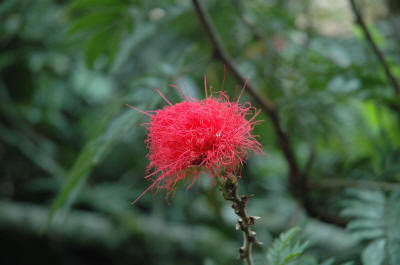 Pink & fuzzy.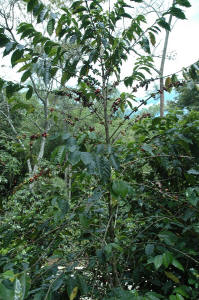 Coffee plants are everywhere in the park, which is actually an old coffee plantation.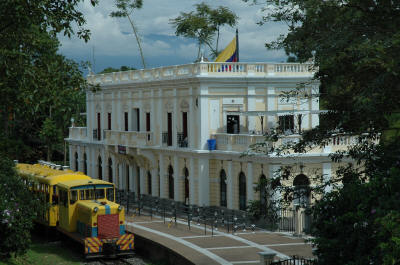 This train takes you to the other side of the park.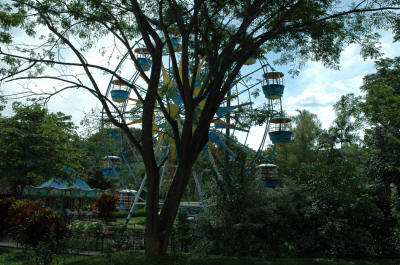 The rides are on the west side of the park.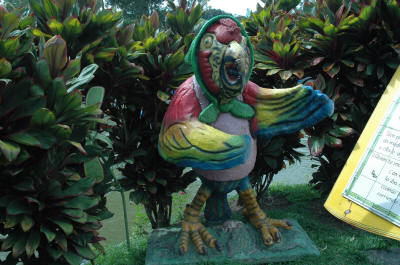 Colombian fairy tales - there are about 15 of these on a trail that goes around a small lake with bumper boats (below).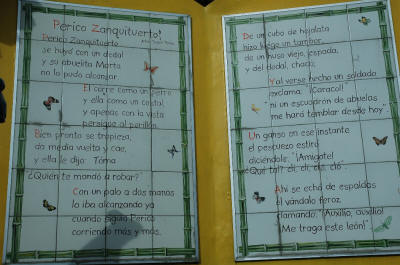 How's your Spanish?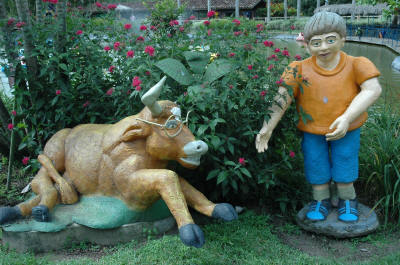 The boy and the Ox.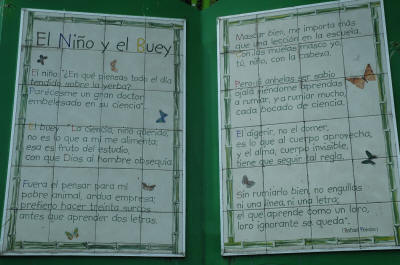 Their conversation.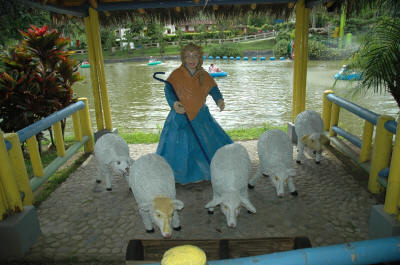 Pastorcita.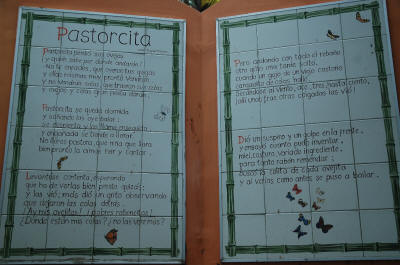 Her story.
Bumper boats.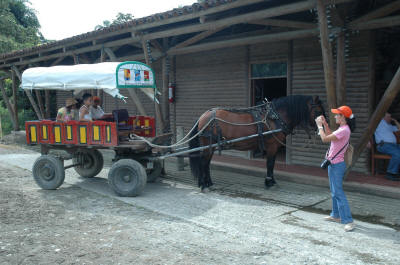 One of the more traditional rides.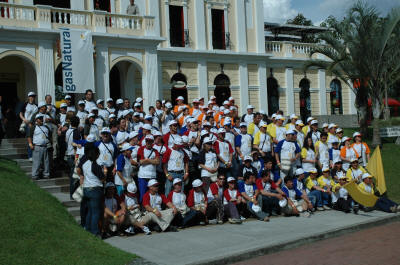 Natural gas company employee group photo.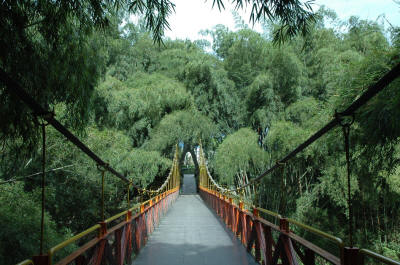 Moving through the park.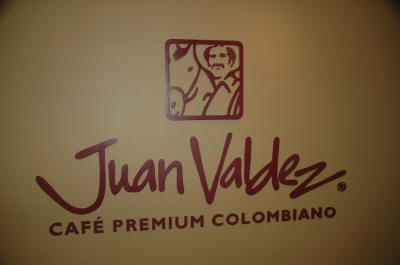 The man, the myth, the coffee god who put Colombia on the map long before Pablo Escobar and the drug cartels and FARC kidnappings.