DougsMotorcycleDiary.com

The only website where you can travel from Seattle to Tierra del Fuego and back, by motorcycle, without the dust, heat, diarrhea, crooked cops, bandits, mechanical issues, etc; trust me, there's no place you'd rather be.

This website is the most powerful source of exciting travel information and photography in the whole world. Ever. Don't be afraid, stop whining, enjoy.
Motorcycle before aesthetic revisions:
[Actually it pretty much looks the same now except dirtier. I decided not to make it look trashy to keep it from getting stolen; it wouldn't work and it could worsen my luck with cops and border officials who would take a trashed vehicle as a sign of a criminal.]
Hits as of October 5, 2006:
Tikal, Guatemala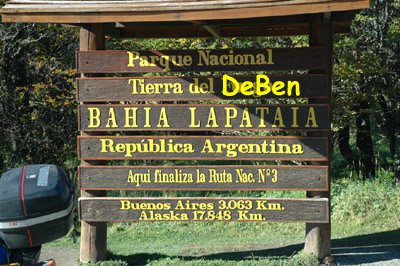 New sign at the very end of the road; they said I could rename it but we can't tell anyone. And if someone uses "Tierra del DeBen" as the title of a book or song they have to pay me huge royalties.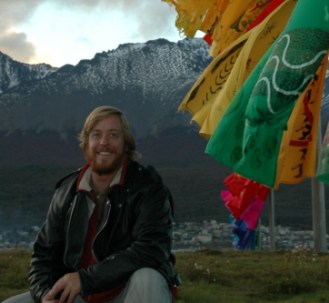 Me - Ushuaia, Tierra del Fuego, Argentina.
San Gil, Colombia; cutest picture of the whole trip. I pulled into a local river-park and met many locals. This kid was really curious about the motorcycle and had a regular cute-kid smile as he checked it out. I had his mom set him on the bike and he immediately got this bad-ass biker boy grin and made a growling sound that made everyone laugh! Good times.

The plan: partially complete...
Travel from Seattle WA to Tierra del Fuego, and back, on my 2003 Suzuki Bandit while photographing everything I can to provide the best depiction of the culture, sights, smells, and whatever else seems relevant. When I get to Tierra del Fuego I'll rename it Tierra del DeBen and on the way back north I'll claim any other territory I want - Just like Cortez except without guns, Spain's Army or smallpox. But those things are all over-rated; all I need is my camera, laptop and motorcycle. (Complete)
The ultimate goal of this project is to publish a book with a DVD. My digital camera and GPS tracker are both time stamped, which should make it easy to create a dynamic DVD that will enable viewers to see a satellite view of where I was when I took the pictures, using Google Earth. The idea has potential...
Machu Picchu, Peru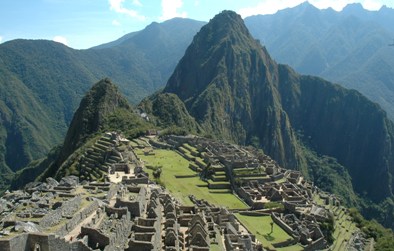 Tlaxcala, Mexico